Send us your season catalog
We have to give a good image to our international clients, the image is everything.
A good photo says more than a thousand words, a good focus and good lighting are the best travel companions for an optimal product like yours. Here's how to send us your products easily, as easy as sending an email.
FIRST STEP
Collect the photos, catalog and your logo on your computer
We need the latest collection or the best images of your products. Also the logo of your company since we will create a profile to show your virtual catalog to different international markets.
Note: Allowed formats .jpg, .png, .pdf
SECOND STEP
Descriptive text of your company
We need to build trust, and what better than a small description of your business. History, experience in the sector, care of materials … what best defines you. We want to hear from you
Note: Allowed formats .doc, .txt, .pdf, .odf, pts
THIRD STEP
Send us documentation of your company
Do you know WeTransfer? It is a website that allows you to send files in a simple way, you only need to indicate your mail, ours and attach the files that you have collected.
1 – Select the files: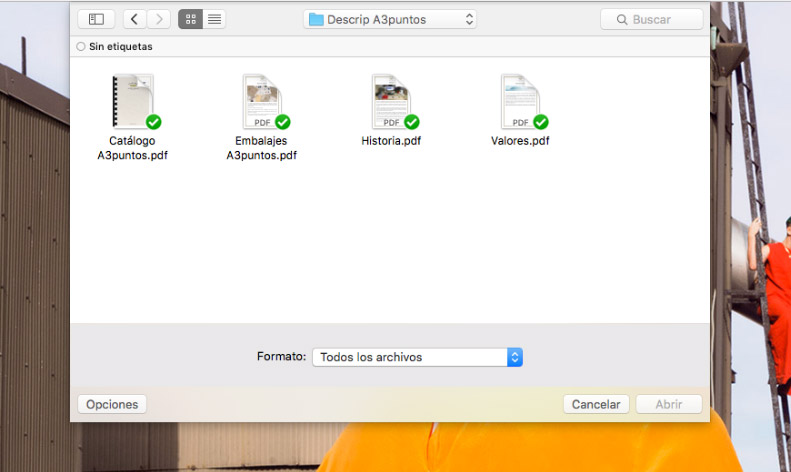 2- Fill in the indicated fields
IMPORTANT: Our documentation email address is: kund@trendspridaren.com